Special Events
Bishop Gibb's Visit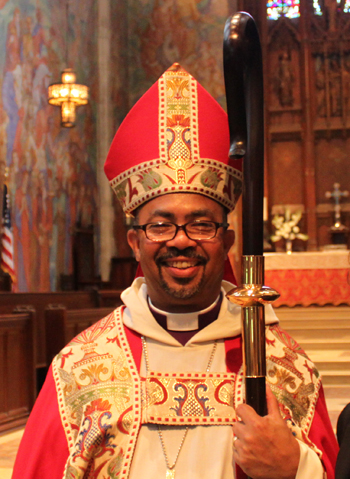 Our Bishop and probably the Arch deacon will be visiting Christ Church Adrian on October 8, 2017. As this is the second Sunday, the bishop's visit will replace our monthly supply visit from Fr. Dan Buchin. We will be hosting a brunch after the worship service. Please bring a dish to pass for a breakfast type of meal. We hop that you will attend the service on that day and welcome Bishop Gibbs to our church. May Christ Church Adrian make a positive impression on him with the hope off positive results for this congregation.
Suggestions For Pantry Contributions

Canned Goods: Vegetables, Fruit, Pie Fillings, etc. Cereals: All kinds from Kinds to Adults Condiments: Ketchup, Mustard, Pickles, relish, etc. Jams & Jellies Peanut Butter Paper Products: Paper Towels, Toilet Paper, etc. Cleaning Products: Dish Detergent, Laundry Detergent, Fabric Softener, Bleach, Ammonia, etc. Personal Products: Shampoo & Conditioner, Bath Soap, Bath Towels & Wash Cloths, Blankets, etc. And last but not least - Candy. Let us remember that all donations will go to families of all sizes, ages & shapes. Contribute, if you will, the brands you would buy for yourself. And do not forget the treats that everybody will enjoy, a bag of candy will do a lot to bring smile to faces! We will collect all your donations and deliver them to one of the creditable charities in our community who will distribute these items to needy families close to Thanksgiving.


Contact
Phone

517.263.1162

Email

christepiscopalchurchadrian@gmail.com